As part of another data breach (this time involving Microsoft), several users' Outlook accounts were accessed by hackers for three months.
According to a report by The Verge, a support agent's account was hacked by unnamed hackers from January 2019 to March 28, 2019, due to which the malicious attackers could get access to several users' email addresses, folder names, and subject lines of emails on Outlook.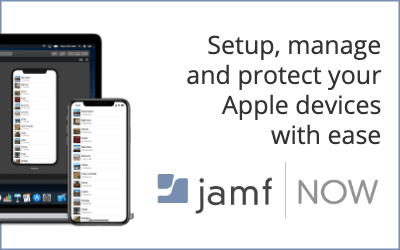 However, what the hackers could not access were the users' emails or the attached content within those emails.
Microsoft began notifying users of the breach via a security mail stating, "Microsoft regrets any inconvenience caused by this issue. Please be assured that Microsoft takes data protection very seriously and has engaged it's internal security and privacy teams in the investigation and resolution of the issue, as well as additional hardening of systems and processes to prevent such recurrence."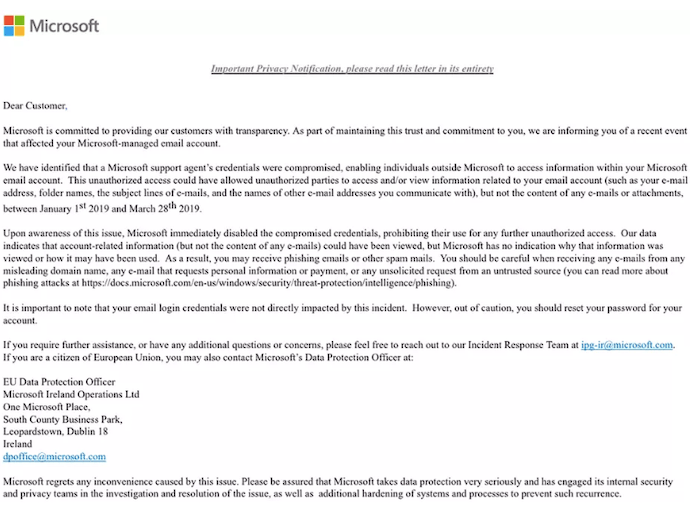 Microsoft confirmed that hackers could not get their hands on users' Outlook passwords. However, the company has urged users to change his or her passwords to remain safe.
Additionally, there is no word on how many users were affected due to the data breach.
To recall, Microsoft was recently involved in a similar situation wherein a hacker hacked Microsoft and Nintendo accounts to get private information.
While the data breach is now contained, Microsoft still has to take some measures to stop itself from becoming the next Facebook!
Did you too get affected by the aforementioned data breach? Let us know in the comments section below!